Smart and free technology
Giswater is a free software project created to share knowledge in areas related to the management of the integrated water cycle (supply, sanitation or flood risks). It acts as a link between different hydraulic water analysis software and spatial databases through which you can access from any geographic information system (GIS).
Giswater can be incorporated into the computer ecosystem of any entity or company dedicated to water management and multiply its benefits, as it is compatible with all the elements that make up a supply network management system or sanitation, such as EPANET, EPA SWMM, GIS, WMS or SCADA. And it can be integrated with business management tools such as ERP, CRM or Business Intelligence and with mobile devices.
It is a driver that connects any spatial database with the EPANET, EPA SWMM and HEC-RAS programs.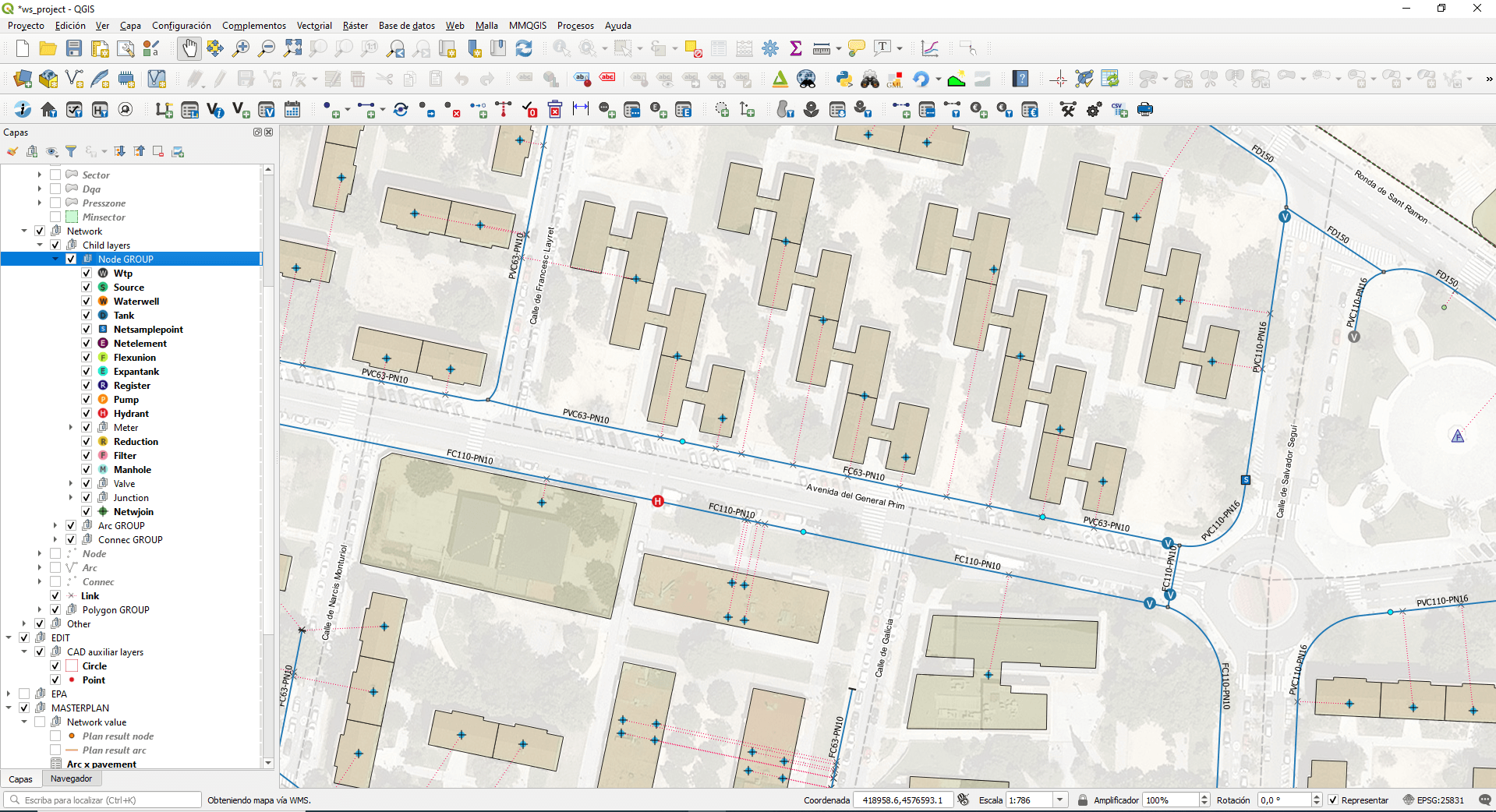 Smart software: It is ideal for carrying out master plans of all kinds integrated with GIS.
Assessments: This software incorporates flood risk assessments.
Totally free: It's a 100% open source software and can be integrated with any pre-existing software. You can adapt it to your specific needs and without restrictions.
Free: You can download the software for free and work cooperatively on large engineering projects.
Free databases: Any spatial database is valid for use with Giswater. We always recommend the use of free databases such as PostgreSQL, which are absolutely reliable and robust.
GIS compatibility: It is compatible with all GIS systems, although for Giswater projects we recommend the use of QGIS.
Constantly updated: It's a product that is constantly improving and evolving, so new versions that stabilize the program are regularly released, and incorporate new features requested by users around the world.
Be part of our community: Our community is made up of hundreds of engineers, entities and administrations that use or are interested in this open source tool for water cycle management.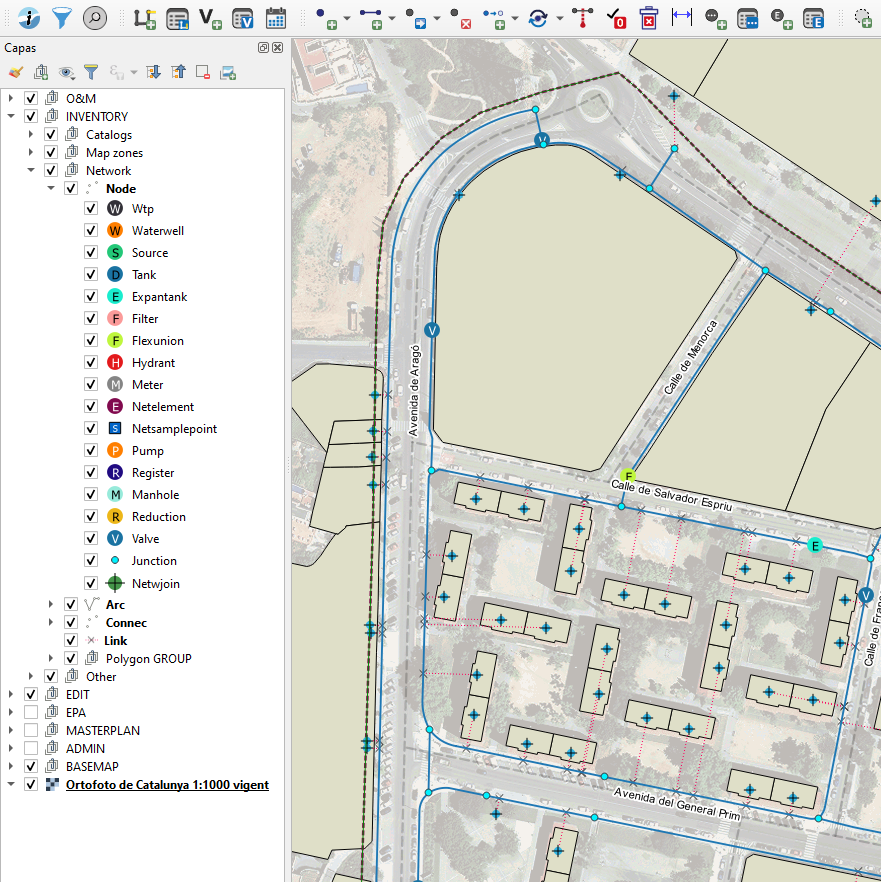 Contact us to learn more about Giswater
Contact us and we will arrange a visit to show you the tool.